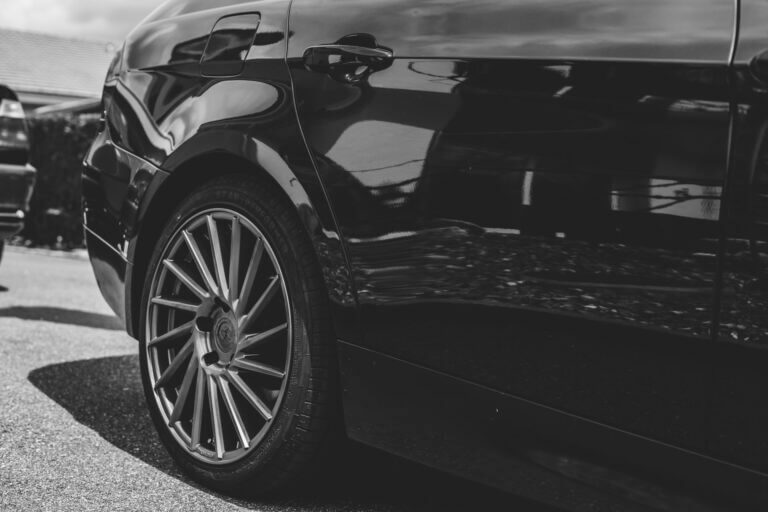 Ready to get rid of the factory wheels for a set of custom rims? Getting a new set of rims can make just about any vehicle look better. Take Off Tire has the highest quality wheels for sale from several of the top brands. Whether you're in the market for something high dollar or looking to make a statement on a budget, Take Off Tire has you covered.
Check out our custom wheels catalog HERE. Once you find the set of your dreams or have any questions give us a call at 402-413-6646. We'll have your wheels ordered straight to our shop and get you set up with an installation appointment (wheels can also ship directly to you).
Things to Keep in Mind When Purchasing Aftermarket Wheels and Rims
Wheel Diameter: The last number in your tire size (found on your tire itself) indicates the diameter of your wheel. Diameter is measured by a straight line passing side to side through the center of the wheel.  Whether increasing or decreasing the total diameter of your wheel and tire it is important to remember that the total diameter needs to clear your braking and suspension components as well as the body of the vehicle. 
Wheel Width: The width of your wheel is measured by taking the tire off of the wheel and measuring the wheel from edge to edge. Wheel width is of major importance because the wheel must clear the components surrounding the wheel well area. Some trucks might have extra room to accommodate a wider wheel but other vehicles often don't have the room to fit a wider wheel without modification.
Wheel Offset and Backspace: Wheel offset is measured by the inside of the wheel mounting edge to the center of the wheel. Backspace is measured by starting at the same inside wheel mounting edge but measuring back to the inside edge of the wheel (widest part toward the vehicle components). Both Offset and Backspace are used to measure the space for the components inside the wheel well. 
Proper Mounting: Factory wheels will fit precisely around your vehicle's tire hub. This precise fit ensures a smooth drive and reduces the chance of problems like imbalances that can result in your vehicle vibrating while driving.
2. Choosing the Correct Size:
If your stock rims are 17 inches you can plus or minus the diameter of your new wheels. Plus 1 inch would result in 18 inch wheels. Minus 1 inch results in a 16 in wheel. This will give your vehicle a new look but the most important factor is this will require a new tire itself. Plus sizing increases the diameter of your wheel but decreases the profile of the sidewall to match the original total diameter of your wheel + tire. Minus sizing would have the opposite effect but result in the same diameter. 
3. Contact Take Off Tire With Questions:
Ensuring that you have the correct wheel/rim size is very important to the safety of you, your passengers and your vehicle. If you aren't confident about figuring out your vehicle's sizing options or have any questions at all, please don't hesitate to give us a call for some help!
Take Off Tire's Top Wheel and Rim Manufacturers
Take Off Tire is the premium new and used tire seller in Lincoln, NE. To see our current new tire offerings, CLICK HERE. If you have any questions or need some advise on what to get for your next set of tires give us a call at: 402-413-6646.