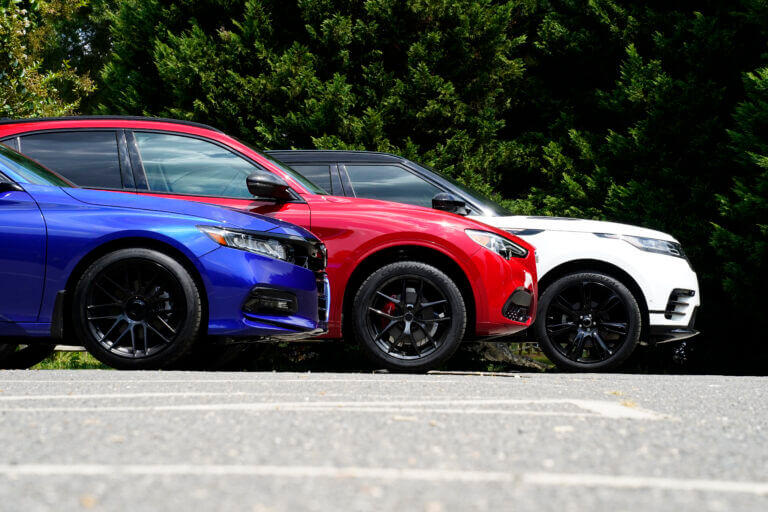 Take Off Tire's Top Rated Car Tires
Buying a new set of tires can be a stressful adventure if you're not sure what you're looking for. Take Off Tire's goal is to make this process as easy as possible for you. This article will serve as a guide on some of our favorite tires as well as what we recommend to customers on a daily basis. Take Off Tire's current tire offerings are available here: Tire Seller or you can give us a call at: 402-413-6646. We will ask all the appropriate questions to get you set up with the best possible tire for your desired applications. 
Tires for Small, Midsize and Full-Size Cars and Compact SUVs
Small/Compact Car Examples: Honda Civic, Toyota Corolla, Hyundai Elantra, Volkswagen Jetta, KIA Forte
Small Car Tire Size Examples: 205/55R16, 215/50R17, 225/45R17
Midsize Sedan Examples: Honda Accord, Toyota Camry, Hyundai Sonata, Chevrolet Malibu
Midsize Sedan Tire Size Examples: 205/65R16, 225/50R17, 235/45R18
Full-Size Sedan Examples: Chevrolet Impala, Toyota Avalon, Ford Taurus, Chrysler 300, Dodge Charger
Full-Size Sedan Tire Size Examples: 235/50R18, 255/45R19
Compact SUV Examples: GMC Terrain, Chevrolet Equinox, Jeep Cherokee, Honda CR-V, Hyundai Tucson, Subaru Forester, Toyota RAV4
Compact SUV Tire Size Examples: 225/65R17, 225/55R18, 235/60R18, 235/55R19
Tires listed below are all-season standard tires.
Best Economic Tier Options:
Best Middle Tier Options:
Take Off Tire is the premium new and used tire seller in Lincoln, NE. To see our current new tire offerings, CLICK HERE. If you have any questions or need some advice on what to get for your next set of tires give us a call at: 402-413-6646.